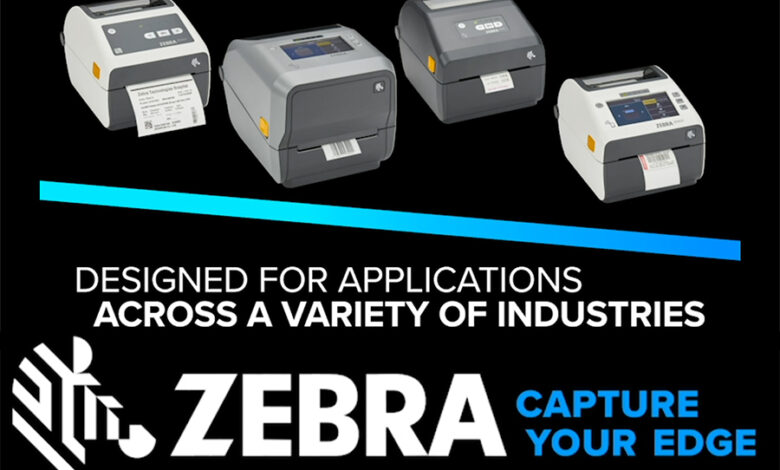 Thermal Transfer Printer Review – Zebra ZD
An upgrade to Zebra's popular GX and GK series, the ZD thermal transfer printers series offers a broad range of features, all of them packed into a compact design. The thermal transfer printers in this series are intended mostly for desktop use and can handle up to medium-sized printing jobs. In this review, we'll look at the different ZD printers including their features, pros, and cons.
Versions
The Zebra ZD series includes three models: the ZD 220, ZD 420, and ZD 620, all of which come with a 203 dpi standard print resolution and a compact clamshell design. All three have the same 4.09-inch print width at the standard resolution.
The Zebra ZD 420 and Zebra ZD 620 provide better specs including an optional print resolution of 300 dpi with a 4.27-inch print width. Also, the ZD 420 and ZD 620 are available in a healthcare version (HC) with an exterior designed to withstand sanitization protocols.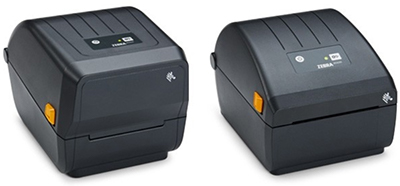 Features
Print resolution: 203 dpi standard with 300 dpi optional
Print speed: up to 4 inches per second at 203 dpi for the ZD 220
Print speed: up to 6 inches per second at 300 dpi for the ZD 620 printer
Print width: 4.09 inches at 203 and 4.27 inches at 300 dpi
Compact, desktop-friendly design with floating print head
Pros
Simple operation – The ZD 220 model comes with a single button interface that makes it one of the easiest thermal transfer printers you can use. This model's streamlined interface makes it a convenient choice if you don't want to worry too much about settings.
Fast printing speed – At the standard as well as at the optional resolution, the ZD series printers can complete the print job quickly without sacrificing quality.
Small footprint – All ZD models are easy to fit on a desktop and can be transported with relative ease. This makes them very attractive for settings where space and convenience are important.
Peeler and cutter – Depending on the model you choose, you can add an optional peeler or cutter to the device to speed up the printing process.
Easy to maintain – You can easily remove the dry roller and print head and perform other regular maintenance tasks.
Sustainable – the ZD 620 model supports a Bluetooth low-energy mode as well as liner-less media to reduce waste.
Great for healthcare settings – The upper-end models in the ZD series can withstand repeated sanitization procedures, which is not true of all thermal transfer printers.
Cons
Not ideal for small-scale printing – While offering up to 300 dpi, the printers in the Zebra ZD series aren't ideal for small-scale printing projects that can be carried out with better results with a 600 dpi printer.
Low volume – If you need to scale up the printing process, you'll do better upgrading to the Zebra ZT series.
Not the most intuitive adjustments – Whether it's through the one-button interface of the ZD 220 or the 10-button optional LED touch interface available as an upgrade to the ZD 620, adjusting settings for these printers may take a while.
Verdict

Small, fast, and well-balanced in terms of features, the Zebra ZD series is one of the most attractive thermal transfer printer series for low to medium volume workloads. You can use these printers for receipts, inventory labels, spine labels, cleaning tags, and biological labels, to name only a few of their possible uses.
The small size of the ZD printers and their easy maintenance make them very convenient in most settings. While these printers are not ideal for small-scale printing and continuous operation, for everyday thermal transfer printing jobs they are a reliable choice. By choosing one of these printers, you choose a polished, well-built product that matches expectations.
Additional Resources – Thermal Transfer Printers