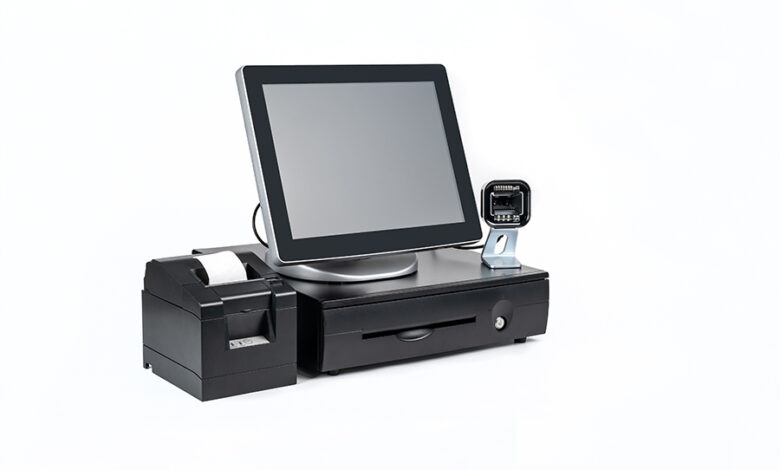 5 Popular Thermal Transfer Label Printers
If your business requires lots of high-quality labels that need to remain scannable for a long time, thermal transfer label printers are a smart choice. When you're looking for a printer, the most important things you need to keep in mind are the resolution, the speed, and the connectivity capabilities.
1. Cab MACH 4S

The Cab Mach 4S is one of the newer models from German manufacturer Cab. The new cab MACH 4S series offers very compact thermal transfer label printers, with a 300 dpi or 600 dpi resolution. The 300 dpi model has an impressive speed of 300mm per second, while the high-resolution 600 dpi one has a 150mm/s speed.
You're looking at a reliable and easy-to-operate machine. The Cab MACH 4S has a clamshell opening, offering easy access to the ribbon and printing media chamber.
The Cab MACH 4S comes in three variants:
Type B with tear-off edge (for use with labels that are wound on rolls or reels)
Type P with peel-off function (so it can also dispense labels)
Type C with cutter (which can cut labels that are 12mm and upwards in height)
This printer can connect to a PC via USB, Ethernet, or Bluetooth.
2. Zebra ZD

The thermal transfer printers in the Zebra ZD series are very compact and suitable for desktop use. These thermal transfer label printers have a clamshell opening which allows for a fast reload or changing of the ribbon. The single button interface makes this printer easy to use.
The most basic model in this series, Zebra ZD 220 comes with a standard 203 dpi resolution and a 101mm/s speed. For a higher resolution, check out the ZD 420 or ZD 620 models.
This printer is ideal for businesses who have basic label needs, with no unnecessary features, and at a very affordable price. An optional peeler can also be added to the basic Zebra ZD 220.
3. Sato CL4NX

The Sato CL4NX are an innovative thermal transfer label printers with RFID encoding capabilities. It is a compact machine made with a durable aluminum outer case, whereas many other similar printers have plastic covers.
This printer can have three types of resolutions: 203 dpi, 305 dpi, or 609 dpi. Depending on the resolution, the Sato CL4NX prints at various speeds: 254mm/s speed, 203mm/s, or 152mm/s for the highest resolution labels.
This type of printer offers various dispense options: continuous-release, tear-off function, cutter, peeler, or liner-less. As for connectivity, this printer comes with several options: USB, Ethernet, Bluetooth, and Wi-Fi.
4. Cab SQUIX 4

The cab SQUIX 4 is a very recent and versatile thermal transfer printer. The LCD display is highly-intuitive, which makes it very user-friendly. The SQUIX 4 is available in two models, one with 300 dpi resolution and a high-resolution 600 dpi one. The former has a 300 mm/s speed, while the latter has a 150mm/s speed.
This printer offers several connectivity options. It can connect to a computer via USB, as well as to the Internet or even a mobile device. You can also store various label models in the printer's internal memory, which is great when you often need to print the same type of barcode.
The cab SQUIX 4 printers can also be equipped with a cut or peel-off function.
5. Zebra ZT 200 series

The thermal transfer printers in the ZT 200 series are heavy-duty machines, made specifically for industrial settings. These are no-frills printers with a no-screen interface, just three buttons that take care of all the settings you need.
The 203 dpi model has a 150mm/s speed, while the printer with a 300 dpi resolution has a 100mm/s speed. There are two printers in this series, the ZT 210 and ZT 220. They have the same features, but the ZT220 model has a higher ribbon capacity, of 450m, which means you won't have to change it so often.
Thermal Transfer Label Printers – Resources